Disaster Restoration in Rockland
911 Restoration of Rockland provides efficient emergency restoration services when your property requires repairs from natural disasters like tornadoes, hurricanes, or other wind storms that can cause burst pipe, ceiling leaks, fire damage, and a flooded basement.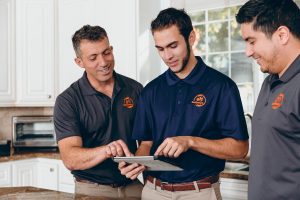 We're available 24 hours a day, 365 days a year for commercial restoration in Rockland or residential restoration. When you need high-quality and reliable customer service with a guaranteed arrival time of 45 minutes, 911 Restoration of Rockland is there to help.
A nationwide and locally-operated business, we are known as the premiere water extraction company experienced in carpet drying, mold decontamination, mold removal in Rockland, and various other services for commercial restoration as well as residential restoration. 
We understand that dealing with flooding or the stress of repairs can be challenging. You'll get the support you need from professional emergency disaster restoration experts right away.
911 Restoration of Rockland professionals are IICRC certified in comprehensive emergency disaster restoration:
Water damage restoration

Fire restoration

Sewage cleanup 

Flood cleanup

Property sanitization and disinfection

Mold remediation and mold removal 
911 Restoration of Rockland is committed to helping customers return to a sense of normalcy as soon as they walk through the door of their repaired property. Our professional experts do everything they can to ensure that you can breathe easy after disaster restoration. 
We work with full transparency and provide consistent communication to ensure that we are working within your budget.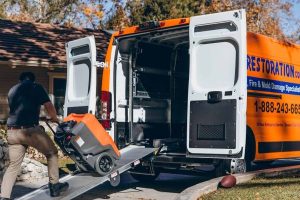 In Rockland and other neighboring areas, many residents and commercial business owners may experience disasters that may cause a flooded basement, fire, flood, burst pipe, sewage backup, or mold.
Our emergency restoration experts are experienced in tackling mold removal in Rockland with the latest technology and emergency disaster restoration techniques, as well as other structural repairs and drying methods to assist with carpet drying. 
Leaving moisture behind can cause health and other long-term and safety issues. We can assist with mold remediation and other services at your Rockland property.
A disaster can raise many questions. Our staff offers a free insurance consultation and also assists with inventory and loss itemization for water damage inspection and other services. 
We're here to help you with a path forward while providing exceptional customer service to meet your repair, sanitation, and Rockland property mold decontamination needs. 
The Fastest Emergency Restoration in Rockland
911 water restoration and flood cleanup in Rockland are one of the most frequent services we provide for commercial restoration or residential restoration. We also provide services such as smoke removal, mold inspection, and other services.
Whether you're dealing with a flooded basement or winter storm damage incident that requires extensive carpet drying, our team is here to help. Don't let moisture seep through the carpet or cause other structural damage and be a space for mold to thrive. We assist with 911 mold restoration for seamless commercial restoration or residential restoration.
The 911 Restoration of Rockland team can assist with water clean up services or other frequently needed emergency disaster restoration services. 
A Fresh Start After Disaster
We know it can be difficult to start new after experiencing a disaster that can cause much distress. We care about our customers and embrace the "Fresh Start" philosophy, which gives our expert disaster restoration workers an opportunity to rebuild properties and help customers return to normalcy.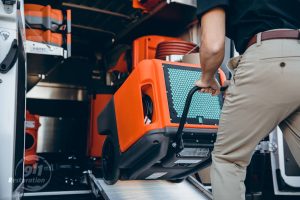 Beyond a flooded basement that requires speedy flood cleanup at Rockland properties, we also restore properties, leaving it better than it was before.
We are determined to make your place a refuge again and provide speedy water damage restoration in Rockland. Our disaster restoration workers are all experts in structural repairs, mold inspection, mold remediation, and mold removal. 
Your property is in good hands; our professionals know how to fix small and large-scale damages. They can restore, replace, and repair any material and remove odors and infestations to transform your space and keep it sanitized and free from mold.
We work with complete transparency and provide thorough mold inspection and mold remediation in Rockland after a flooded basement incident, for example. 
Don't hesitate to call 911 Restoration of Rockland when you need flood cleanup, water damage restoration or repairs by a water extraction company that cares about their customers. 
For residential and commercial water damage restoration in Rockland or other services, call 911 Restoration of Rockland.
Serving the communities of New City, Nanuet, Spring Valley, Nyack, Stony Point, Pearl River, Suffern, West Nyack, Pomona, Orangeburg, Haverstraw, Chestnut Ridge, Valley Cottage, Monsey, Congers, Tappan, West Haverstraw and surrounding area.