Fast Fire Damage Restoration Rockland County Near Me
The urgent need for extensive fire damage restoration Rockland County has near you is easy for local residents to attain.
It's only normal accidents at your Rockland County, Haverstraw, or New City occur. Sometimes they happen out of the blue or sometimes they happen when you're away from your property.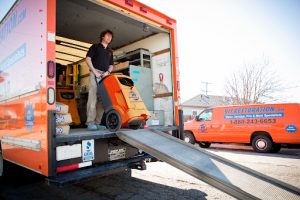 Regardless, 911 Restoration of Rockland is a complete disaster restoration company that specializes in fire restoration and smoke damage restoration near you.
Free fire damage assessment

Permanent odor and smoke removal

Cleaning fire damage with sodablasting

Inventory listing and loss itemization with direct insurance billing

Reconstruction and renovation – we will make your property better than new
While you may feel your fire and/or smoke disaster may feel like the end of the world, we promise you a Fresh Start with same-day service anytime you need us.
You have access to our 24/7 emergency line with a 45-minute response time or less promise.
If you're in need of the best fire restoration contractors near you that actually care for you and your situation – call 911 restoration near me today at (845) 210-5671 .
IICRC-Certified Fire Restoration and Smoke Damage Restoration Near You
A fire and smoke property disaster should be remediated by professionals in the industry.
If you try to take care of your fire and smoke damage yourself, you'd be opening yourself to bigger cans of worms.
Smoke stains that can't be removed with commercial cleaning products

Melted furniture stuck to your property's structures

Ash and soot that may cause critical health issues to the body
This is why we recommend working with a certified professional to get the job done right the first time. Our fire restoration contractors near Rockland County utilize the best tools and equipment to speed the fire and smoke restoration process.
State-of-the-art drying and dehumidifying machines, fast air-movers, advanced thermometers, and heavy-duty cleaning chemicals (safe, natural, and eco-friendly).
There isn't one technician we send to your property from 911 Restoration of Rockland who isn't certified by the Institute of Inspection Cleaning and Restoration Certification organization.
What does that mean?
Trust you deserve from the get-go from industry leaders with the best solutions

Our fire restoration contractors near you have all the right tools to get the job done

We specialize in more services like

water damage spring valley

or

mold removal near me

You have access to a nationwide network of valuable resources and professionals

We're accountable for all our work as we're licensed, bonded, and insured to protect you
When choosing your next provider in fire restoration and/or smoke damage restoration, it's important to look for the right credentials, training, and experience.
The last thing you'd want is to work with an unaccredited team in it to make a quick buck, leaving you with a poor job done.
Get the confidence you need with a Fresh Start to rebuild your property with IICRC-certified fire restoration near you. We serve the local community around Rockland County, Hagerstown, New City to deliver peace of mind.
The Only Fire Damage Restoration Rockland County Has With a Fresh Start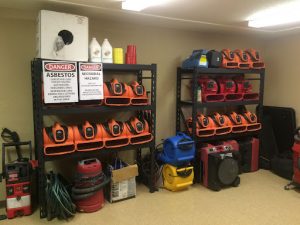 Experiencing unprecedented fire and smoke accidents around your property isn't easy.
Not only is it hard on your property, but it can take an emotional toll on your mental health.
That's why our caring team understands your goals, situation, and needs with values around empathy.
To help with your situation by delivering a Fresh Start, we promise the best service in class.
Reliable service with a 45-minute guarantee and access to a 24/7 emergency line

Same-day service with 24/7 availability

An IICRC-certified team to get your property back in top shape with expert solutions

Ease of mine with direct insurance billing for a hassle-free experience

Highly trained technicians providing you with peace of mind after a disaster
Put your worries and distress away because you finally have a dedicated team that will cross the finish line with you the whole way through.
At 911 Restoration of Rockland, new beginnings are always achievable with the best fire damage restoration Rockland County has near you.
Wondering what's next?
Call (845) 210-5671 today and our friendly customer service team will send our top fire restoration contractors near you for a free property damage inspection.
You have nothing to lose but those stubborn fire and smoke stains giving you a headache!