About 911 Restoration Rockland
MEET THE OWNERS:
911 Restoration Rockland  is always busy, and owners Eli Elfasi and Daniel Gradus like to keep it that way. Through a stellar reputation and excellent work ethic, these two keep the Rockland area free of property damage from floods, fires, and mold.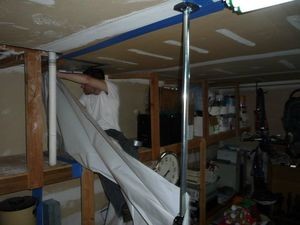 When disaster strikes, they will answer your call 24/7/365 and respond within 45 minutes. Their crews and project managers are IICRC certified as well as licensed, insured, and bonded.
In addition to carrying an air of high professionalism, 911 Restoration Rockland befriends its clients because Eli and Daniel are all too familiar with the heartache that accompanies a home or business loss.
They work hard and work fast to restore your property to its optimum condition.
By the time 911 Restoration Rockland finishes work on your property, your dream home will be back in tact, and you will have made many friends with the crews. They treat their customers like family.
If your home or business is already dealing with the effects of water damage from a pipe burst, water heater loss, or any other restoration related concern, then contact the experts with 911 Restoration Rockland today!
Water Damage Tips from the Experts
The experts at 911 Restoration Rockland offer these tips for the best results when choosing a company for water removal, smoke removal, or mold removal.
Check their credentials. They should be licensed, insured, bonded, and certified through the IICRC.
Ensure they work with your insurance company. 911 Restoration Rockland
will work directly with your agent to provide you with the best restoration based on your coverage and we can even file your claim for you.
Look for someone you can relate to. Eli, Daniel, and the rest of the crew understand the value and investment in any home, so we treat the building and the customer with the utmost respect.
Search for reviews. Previous customers can be your greatest insight into who the best company for you is.
911 Restoration Rockland wants to provide you with the best restoration experience, so we check all these requirements and go beyond the standard call of duty to bring the positive out of every negative.
If your home or storefront is already experiencing water damage from local flooding or any other means, then contact our water damage Rockland specialists with 911 Restoration Rockland today!
Water Damage Restoration in Rockland
911 Restoration Rockland goes beyond restoring houses and families.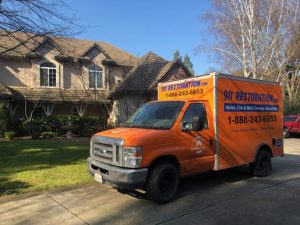 Eli and Daniel have set out to restoring lives as a whole by helping with the Wounded Warrior Project as well as other veteran programs.
911 Restoration Rockland was built to provide everyone with a fresh start.
When your home floods and our water damage Rockland technicians will arrive within 45 minutes to start the water extraction process.
When you suspect mold, they will provide a free visual inspection for the fungus.
After a fire and watch them make your house beautiful again in no time, because they are aware of how mentally taxing these types of situations can be on people and their homes.
If you are experiencing the devastating effects of a disaster of any kind, from a local area flooding event to severe storm damage to a house fire, our water damage Rockland team with 911 Restoration Rockland is here for you, so give us a call today!