Water Damage Restoration Rockland
Water damage restoration is a necessity in a county like Rockland County where, if it is not snowing, it is raining, so 911 Restoration Rockland County is happy to service the area with the latest drying technology and a response time of within 45 minutes while always putting the customer first.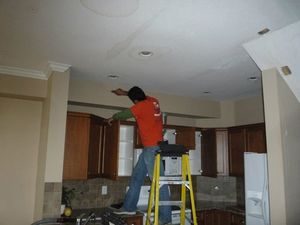 Eli Elfasi runs 911 Restoration Rockland County and its many sister branches throughout the eastern New York territory.
He started out helping the families of Long Island and quickly set up a second location in Westchester. Today he runs more than five restoration companies in the area in an attempt to bring solace to properties in need of water removal.
In order to hold the values of a fast response time, he spread his influence throughout the burrows and Rockland County.
Today, when New Yorkers need a friendly restoration company, they call Eli and his water damage restoration Rockland County crew for same day service. Please call us at 845-210-5671
Upon arrival, you will immediately see their work ethic along with the latest drying technology put to the test by the best technicians, leading to amazing results. Even major jobs can be completed in just a few days with Eli and 911 Restoration on the case.
Whether you are a homeowner looking forwarded to sleeping in your own bed again or a business that is eager to get back up and running, our water damage restoration Rockland County specialist are the go to team for all your restoration needs.
Basement Leaks and Flooding

One of the main water tragedies that strikes in Rockland County are basement leaks. These often come from frozen pipe bursts, snow melting through the foundation, or even leaks from an upper level. Because basements are, naturally, on the bottom of the house, any time floods do occur, the water will find its way to the basement.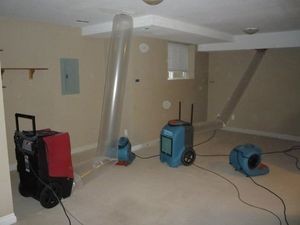 With over 35 years of experience, 911 Restoration and our water damage restoration Rockland County technicians know how to quickly spot such elements and remedy them.
Therefore, when we received a call about a basement leak with water pouring in from the wall we knew that an internal water line had busted. According to the homeowner, the leak had been subtle for two days beforehand. This meant that severe challenges were likely taking place behind the wall.
Eli and the team were willing to step up to the challenge, cutting through the drywall, absorbing all the moisture, and repairing the plumbing.
We finished the job with a mold inspection and remediated the few spores that were found. When moisture is allowed to fester for more than 48 hours, fungus is highly likely to spread, so it is good that 911 Restoration arrived when we did.
With a firm handshake and a positive attitude, we knew our water damage restoration services in Rockland County had created another happy customer. Call us at 845-210-5671 and please allow us to offer you a free visual inspection.
Appliances Can Cause Water Damage

Whether a basement fills with water after a water heater malfunction or a dishwasher floods the kitchen, worn down appliances are another common cause of water damage in the area.
Such was the case when a customer found a refrigerator leak. They were in the process of replacing their appliances at the 10-year mark, as is proper protocol to avoid ruptured hoses and other issues.
Upon moving their previous refrigerator, they found black mold and dampness covering the floor. Apparently, the issue had lasted for some time, as they thought the mold could have entered their cabinets and subfloor.
We rushed to the location and performed a free mold inspection. Unfortunately, they did have black mold and the hazmat suits were needed. Our water damage restoration Rockland County technicians knew better than to let the water sit any longer. As soon as the liquid had been pumped from the scene mold remediation took over.
The homeowner called us because they found out about Eli's promise to be onsite within 45 minutes. One of the main elements they loved about 911 Restoration is that we were ready, willing, and able in Rockland County with a branch responding as soon as they called.
Call 911 Restoration Rockland County for all your water damage restoration Rockland needs and see how our speed and efficiency return your property to its proper state in minimal time for an affordable price. Call us at 845-210-5671 and learn how we can help