Water Damage and Mold Removal New City
No matter what type of water disaster you encounter, you can count on the water damage New City agents at 911 Restoration of Rockland to assist you in every way needed to get your home back into pristine condition.
Our mold removal New City specialists are trained to remediate all types of water-related emergencies using comprehensive techniques that include:
Water damage restoration

Moisture extraction

Thorough drying techniques

Sanitization

Spore removal

Drywall replacement

Vapor Barriers

Air filters and purifiers

Mold testing

Cleanup services

Vacuuming
We want you to know that you can call us any time you find yourself dealing with water issues, even if it is the middle of the night on a weekend, and our water damage New City pros will be at your door within 45 minutes.
In order to best assist you, we stay available 24/7/365 at 845-210-5671, making it easy for you to reach out to us literally any time. You can rely on us to offer same day services and begin working as soon as we arrive on the scene.
Our IICRC certified mold removal New City crew knows exactly how to get the water damage restoration process started, so call us today and we will conduct a free home inspection as soon as we arrive.
Water Damage In The Home May Cause Mold And Fungus To Infest
Home water damage is one of the easiest ways for mold and mildew to thrive, and it is important for homeowners to do everything they can to prevent it from occurring.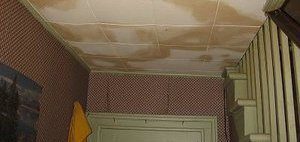 When you contact our offices, you can be sure that our water damage New City unit will be at your home as quickly as we can, even arriving the dame day when possible.
Our mold removal New City techs will always act fast with water emergencies, because we never want you to have to wait long for help when dealing with invading moisture.
We are licensed, bonded and insured to use the most advanced water extraction and drying technology, allowing our water damage New City experts to prevent mold spores from fully developing.
Call our mold removal New City professionals and we will go the extra mile to get your house back into shape in no time at all. call us 845-210-5671
Customer Service Is Key In The Face Of Water Damage
Our water damage New City team have been through it all, and we've managed to handle even the most extreme water emergencies with ease.
In an effort to create optimal customer satisfaction, our mold removal New City staff always maintains an open line of communication with homeowners.
We know how important it is to keep you informed in order to make you feel comfortable with the process, and you can be sure that we will answer any questions you may have.
We also work with all insurance companies, because our water damage New City technicians want to make sure you keep your out of pocket expenses down throughout this process.
So, contact our mold removal New City agents at 911 Restoration of Rockland and we will offer you fast and affordable water damage and fungus cleanup services today. Call us at 845-210-5671 and see how we can help you.