IICRC-Certified Water Damage Restoration Near Me
Frantically searching for "water damage restoration near me" is something no Rockland County property owner should ever have to go through.
Especially when time is on the line, there's no mercy the moment a burst pipe begins flooding your New City property basement.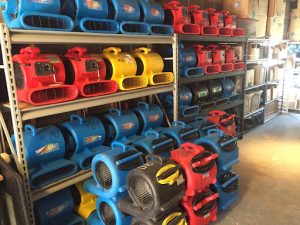 As a complete disaster restoration company, 911 Restoration puts you first every second of the day.
Emergency disaster restoration and emergency storm repairs

Burst pipe emergencies and emergency roof repair

Emergency pack-out and storage services with emergency boarding up

Testing and evaluating structural damage with leak detection

Complete water extraction, drying, & dehumidifying
For property owners in Rockland County areas, you get the complete assurance you need with a free property inspection. Whether you're looking for water damage restoration near Rockland County, fire damage restoration near Haverstraw, or commercial restoration services near me – you have our committed technicians that stand behind you with a Fresh Start.
We believe every property owner we work with deserves the utmost care of what it means to achieve a new beginning. That means having access to a nationwide disaster restoration company with the best resources available to you.
Call 911 mold Restoration today at (845) 210-5671 for the urgent help you need. We'll be at the scene of your water mold fire restoration near you within the next 45-minutes.
The Most Trusted Water Damage Mitigation Near Haverstraw
Not all disaster restoration companies are created the same.
Nor do they provide the same quality service as promised.
How do you know you're working with a reputable water mold fire restoration provider near you?
At 911 Restoration of Rockland – you earn our trust from the get-go. There isn't one water damage mitigation technician near you that we send over who isn't IICRC-certified.
What does that mean?
We're accountable for quality work that meets the industry's highest standards

You have access to our nationwide network of industry leaders and resources

We offer more than water damage mitigation near Rockland County alone

We're licensed, bonded, and insured to your complete satisfaction

You get the best water damage restoration from a caring team of experts with the best tools and equipment
So when choosing your next disaster restoration company to help you with your mess, make sure you're choosing the right one who won't make your problems any bigger.
It's our job at 911 Restoration of Rockland to give you the best water damage restoration experience near you as seamlessly as possible. With that said, we'll take care of the hassle of dealing with your insurance provider.
We work with all insurance companies along with direct insurance billing.
You won't ever have to worry about another headache from your insurance company.
A worry-free future is accessible when you have a Fresh Start within reach.
Discover the endless possibilities for your Rockland County, Haverstraw, or New City property today.
New City Water Damage Restoration Near Me With a Fresh Start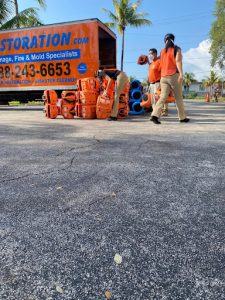 911 Restoration of Rockland isn't like any other provider in water damage mitigation near you.
In fact, there isn't any other competitor that can say they can deliver on an unmatched Fresh Start guarantee.
The Fresh Start attitude we stand proud by is one reason why our customers love choosing us as the best water damage restoration company.
What's included?
Fast service with a 45-minute response time after any call you make

Reliability with 24/7 availability and same-day service

An IICRC-certified team to provide you the expert solutions you can count on

We're locally owned and operated so you get the personal attention you deserve

Most importantly, a new home restored of any water damage you can be happy in
Searching for "water damage restoration near me" should never have to be a hassle for Rockland County, Haverstraw, or New City (New York) property owners.
Yet alone, emergency property disasters are distressing enough.
Live your life at your maximum potential with no disturbances.
Work with an IICRC-certified team today to get you back on track by calling (845) 210-5671.
The Fresh Start you've been looking for is waiting for you!
Serving the communities of New City, Nanuet, Spring Valley, Nyack, Stony Point, Pearl River, Suffern, West Nyack, Pomona, Orangeburg, Haverstraw, Chestnut Ridge, Valley Cottage, Monsey, Congers, Tappan, West Haverstraw and surrounding area.