Water Damage Suffern
When homeowners discover that a pipe leak has flooded their home, they can call the water damage Suffern pros at 911 Restoration of Rockland any time of the day or night, and our experts will be there within 45 minutes.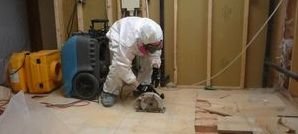 We know how important it is to act fast in all situations involving water, which is why we keep our service agents available 24/7/365, making it possible to help you at the most inopportune times, such as the middle of the night on a holiday.
Our water damage Suffern crews offer same day services for all water disasters, so you never have to wait long for assistance.
Getting your home as dry as we can in as little amount of time possible, is the best way to reduce structural damage, destroyed possessions and mold growth. We are licensed, bonded and insured to handle any type of water-based emergency, including:
Toilet overflow sanitization

Pipe bursts remediation

Washer hose bursts correction

Mold infestation clean up

Water heater leak repair

Fire sprinkler malfunction restoration

Flooded basement water removal
Call our IICRC certified water damage Suffern unit today and we will do everything necessary to make sure your home is a healthy, safe environment for everyone living under its roof.
We Provide Fast and Efficient Water Damage Restoration
When your roof is leaking or a pipe has burst in your garage, we will be there to prevent permanent damage and mold growth.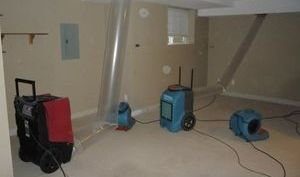 Our water damage Suffern techs act both quickly, but also precisely, using professional grade water extraction machines and advanced drying technology, especially when dealing with a fungus and mold issue.
Inhaled mold spores have the potential to impose health issues on anyone living with the fungus. It can cause breathing difficulties, headaches, sneezing, itchy eyes, coughing and rashes.
Our water damage Suffern experts conduct free home inspections, where we let the owner know the extent of the water damage, ensuring that everyone is on the same page before the work begins.
Call us today and we will do whatever it takes to get your household back to the safe environment you and your family are accustomed.
We Provide Affordable Water Damage Restoration
When your home has become flooded, the last thing we want our customers to think about is money. This is why we want you to leave it to our water damage Suffern professionals to do all we can to get you affordable prices on your home restoration.
It is important to contact your insurance company as soon as you discover that your home as been damaged by a pipe burst or ruptured hose.
Our water damage Suffern team are licensed, bonded and insured to file your claim for you in order to get you the coverage you deserve.
When you contact us we will provide you with the best customer service in the industry to keep your out-of-pocket expenses low and the quality of your remediation services high.
Call our water damage Suffern staff at 911 Restoration of Rockland today and with our help you will be on the path to a fresh start in no time!