Extensive Mold Removal Rockland County Has Near Me
A Fresh Start with the best mold removal Rockland County has near you is within reach.
For New York property owners, you know how humid and moist the air levels can get throughout the year. And with an average annual precipitation level of over 41.8 inches of rain in the area, it certainly doesn't help with the exposure of mold growth on walls.
911 Restoration is an extensive property disaster restoration provider that serves the Rockland County, Haverstraw, and New City areas. With an expert focus on mold remediation Rockland County has near you, you can be assured of living and working in a safe property.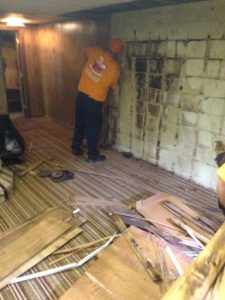 Free visual mold inspection for property owners only

Professional mold inspection & sampling

Third-party laboratory mold testing

Residential & commercial mold removal

Complete structural drying & dehumidifying
A growing mold problem on your property can be a tricky situation to deal with. Unfortunately many property owners across the nation don't know they have a mold invasion due to negligence and mistreatment.
The need for water damage company near me is also a main contributing factor to why property owners are dealing with a mold infestation.
With an IICRC-certified team on board, our industry experts are trained to the best practices to keep these stubborn fungi at bay.
It's time to stop living in uncertainty not knowing the true health of your property today with complete mold remediation Rockland County near you.
Call (845) 210-5671 today and we'll be at the scene of damage within the next 45-minutes.
We Tackle Mold Remediation in Schools and Commercial Buildings Near You
If you're a commercial property owner or business owner, you know your building's users are the backbone of what you do.
From schools, commercial buildings, churches, warehouses, retail spaces, to offices – why put other peoples' lives at risk? You'd just be opening yourself up to legal battles when lives are on the line.
If not remediated quickly enough, a property mold infestation can cause serious harm to the body.
Brain fog, memory problems, lack of focus, migraines

Skin irritation and allergies

Tremors and vertigo

Fevers and night sweats

Body aches, joint pain, muscle cramps, nerve pain
Kids in schools, the elderly, and people with weakened immune systems are the most susceptible to these deceptive fungi.
When our experts in mold removal Rockland County near you arrive at the scene of infestation, they'll be ready to put your growing mold problem to rest for good.
It's especially recommended for older commercial buildings to have a regular annual mold inspection. We'll be looking for key signs of mold growth such as mold odor, visible black spots on walls, water leaks, humidity problems, or personal allergy symptoms.
With the use of state-of-the-art drying and dehumidifying machines, air movers, mold detection kits, and heavy-duty cleaning chemicals (eco-friendly) – you'll be sure your school or commercial property will be safe for all building inhabitants.
Get the assurance you need to run your business at optimal health with an inspection of mold remediation in schools and commercial buildings near Rockland County today.
Get a Fresh Start With Top Mold Removal Rockland County Has Near You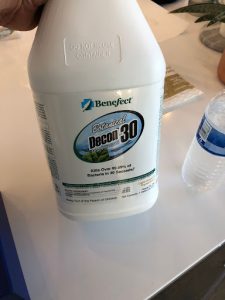 Dealing with a mold infestation is a nightmare for every property owner in Rockland County, Haverstraw, and New City.
Imagine knowing (or not knowing) you have a critical mold infestation that spans your building's entire space by putting you and your building's users under urgent help.
That's why at 911 Restoration of Rockland, we promise to deliver on our Fresh Start promise to keep you and your building in its top shape from start to finish.
Anytime you need us with 24/7 availability and same-day service

We're licensed, bonded, and insured to keep you and your property safe

You have nationwide access to the top industry leaders and resources

A fast 45-minute response time or less with access to our emergency line 24/7

Our team cares about you and understands your needs the whole way through
You can count on the IICRC-certified experts to help you with your current situation.
While times may feel confusing, stressful, or out of control – know that you have a dedicated team of experts who stand behind you every second of the day. Whether you're looking for fire damage restoration near me or commercial restoration services near me – we specialize in a variety of restoration services.
At 911 Restoration of Rockland, we believe in second chances with a bright opportunity around every corner. And it's our job to deliver you that Fresh Start you could use to rebuild the life and property of your dreams.
If you're looking for extensive "mold restoration near me," call (845) 210-5671 today.
We'll start with a no-obligation mold inspection and we'll be there within the next 45-minutes!
Serving the communities of New City, Nanuet, Spring Valley, Nyack, West Nyack, Pomona, Orangeburg, Haverstraw, Chestnut Ridge, Valley Cottage, Congers, Tappan, West Haverstraw and surrounding area.