Water Damage Stony Point
If you ever find yourself affected by a leaking ceiling or a flooded basement, homeowners can call the water damage Stony Point pros at 911 Restoration of Rockland and they will be at your door within 45 minutes.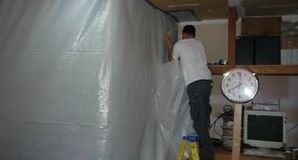 We aim to create a trusting relationships with all of our customers, and by staying available 24/7/365, we hope to prove just how dedicated we are to helping the community.
Our water damage Stony Point crew uses the most advanced water removal and drying equipment in the industry to remediate the following water disasters:
Toilet overflows

Washer hose bursts

Water heater leaks

Flooded basements

Fire sprinkler malfunctions

Mold infestations
We want you to rest assured you are getting the assistance you need. So, call us as soon as you notice water marks or dampness, and we will conduct a free home inspection upon arrival.
You Can Trust In Us To Handle All Your Water Damage Needs
Our water damage Stony Point unit understands that water damage can evolve from many different factors, with it most commonly being caused from storms, faulty plumbing or other in-home issues.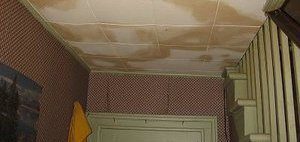 One major cause of damage is sewage backups, mainly coming from the toilet. This can occur due to a clog in the main sewer line, or from attempting to flush unacceptable items down the drain.
Despite the cause, our licensed, bonded and insured water damage Stony Point techs have the gear and tools necessary to thoroughly clear black water from the premises.
We guarantee a contamination-free removal, complete with sanitization measures taken once all the moisture is cleared out. 
Call our water damage Stony Point experts as soon as you notice a clog in your toilet, and we will be there before you know it to get your home cleaned up and repaired at the source.
Our Staff is Expertly Trained In All Things Related To Water Damage
When we arrive at the scene of the damage, we will go right to the source of the problem and begin fixing everything, as well as making sure to provide you with optimal customer service.
A major part of the restoration process is the insurance claim process, and our water damage Stony Point professionals is more than happy to assist you with your claim.
With as many years in the industry as we have, we know exactly how to communicate with your insurance provider to get you the coverage you deserve.
Even if your insurance company will not provide coverage, you can stay calm knowing that our water damage Stony Point team always offer affordable prices on all of our water damage restoration services.
You don't have to handle this on your own. Call our water damage Stony Point staff at 911 Restoration of Rockland and we will do all we can to get you the best water damage remediation services today!