Water Damage Haverstraw
As soon as you notice damp or wetness in your home you need to contact the water damage experts in Haverstraw at 911 Restoration Rockland in order to get around the clock assistance.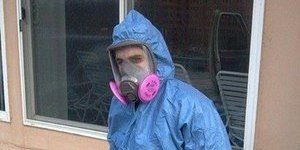 Our water damage Haverstraw unit are IICRC certified to offer you:
Toilet overflow sanitization

Pipe bursts remediation

Washer hose bursts correction

Mold infestation clean up

Water heater leak repair

Fire sprinkler malfunction restoration

Flooded basement water removal
We keep our office available 24/7/365, at 845-210-5671 where service agents are standing by to get water damage Haverstraw crews to your home within 45 minutes.
It is important to us to always be able to provide you with same day services for all water-based emergencies, so you can be sure that when you call us, you are hiring the most efficient workers in the industry.
We use top of the line gear to get your home clean and dry, including sump pumps, wet vacs, air movers and dehumidifiers.
When homeowners work with us, they can rest assured knowing that they have the most experienced and capable hands repairing their home. So, call our water damage Haverstraw operation today and we will take care of you with a free home inspection.
We Won't Let A Leaking Pipe Cause A Home Flood
Most homeowners do not understand the value in proper plumbing maintenance. This is mostly due to the fact that you do not think about the piping system until something is wrong.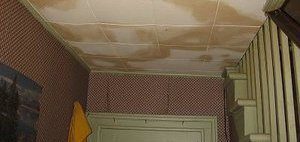 Our water damage Haverstraw experts want you to be aware of the damage a leaking pipe can cause.
If there is a hole or a crack in the metal then water can easily flow out a cause a major flood in the home.
If you find yourself dealing with an active flood and need an instant fix than you can use a pipe clamp to stop the water.
You can also implement an epoxy plumber's putty or repair tape to fill any small holes.
Try to turn off the water before you make repairs in order to stop the water pressure and get the best results.
Call us when you notice any type of leaking with your pipes, no matter how big or small, and we will get everything working properly in no time. Call us at 845-210-5671 and allow us to provide you a free visual inspection.
Our Water Damage Pros Are Licensed, Bonded And Insured To Help You
It does not matter how severe your flood or leak damage may be, our water damage Haverstraw workers are available around the clock for you to answer any questions you may have.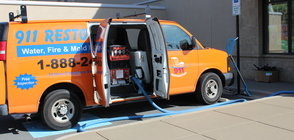 Customer service is very important to us, and we know how it is important to have someone to talk to when you have concerns about the process.
This can be especially important to get assistance when it comes to understanding your insurance policy. 
Our water damage Haverstraw techs will guide you through the paperwork, even filing your claim for you to ensure that  you get the proper coverage you deserve.
Call our water damage Haverstraw team with 911 Restoration Rockland as soon as you need professional help with a situation, and we will be at your doorstep in no time today! call 911 Restoration of Rockland at our number 845-210-5671