Things to Consider When Rebuilding Your Home After a Disaster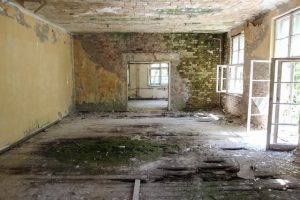 Every tragedy has the potential to strike America. Disasters such as hail,  wind, tornadoes, and many other natural disasters can cause massive structural, fire, and water damage. Even individuals who plan ahead of time for natural catastrophes like wildfires and hurricanes may face devastating losses. The consequences of these unexpected natural and man-made disasters do not just include immediate loss but also bring long-term distress and big changes such as home rebuilding after a disaster. You lose your home and maybe your loved ones, but the problems do not end there.
Individuals and businesses are forced to make multiple major decisions in a short period when these sorts of disasters ravage homes and cities, including if they would want to stay or go. These decisions lead to more significant measures that may cause you to experience emotional and financial distress.
We have put up this informative article to assist you in making this tough decision sooner rather than later following a tragedy. You will be prepared to make a responsible and informed decision regarding home rebuilding after disaster for yourself and your family with some thinking and prudence. So, let's begin!
Questions to Ask Yourself Before Considering to Rebuild After a Disaster
Asking these questions will help you clarify your options and guide you to make an informed and rational decision. You have suffered one loss, and you surely do not want to face another one.
Is it possible to rebuild to a better building standard, making your new house more disaster-resistant and durable than the old one?
If you are thinking of rebuilding in a disaster zone, check with your insurance company if you can file a claim?
If an insurance claim is not an option, will you be able to afford the rebuilt structure?
Is it probable that neighbors, local businesses, and government services will return to this place and rebuild? You do not want to live or be left alone.
If you decide to rebuild after having clear and logical answers to these questions, you should start estimating for home rebuilding after a disaster. You should start contacting trustworthy construction firms and disaster restoration services like 911 Restoration of Rockland to visit your property and give you estimations for your requirements and home disaster restoration.
The Very Initial Steps
Before trying to rebuild your house, you will have to go through the following steps to get the most out of the situation and cover as much loss as you can. These steps will also help you regain some money that you will eventually spend on home rebuilding after a disaster.
1.     Document Your Property's Pre and Post Disaster Look
You should have images of your house or business in its normal state before the actual tragedy. However, as soon as the hurricane, storm, earthquake, flood, or any other disaster passes and you have confirmed that you and your family are safe, you must chronicle the damage. Take several photographs of the damage and any possible issues, such as cracking drywall or unprotected electricity wires. This is critical, particularly if your insurance has strict policies and covers specific types of losses.
However, check to see if the location is secure before entering. Check around your property to ensure there have not been any major structural issues that have compromised the flooring or the roof. Because the tragedy may have harmed residential wiring, be cautious while plugging in the equipment and switching on the electricity. Your safety should always come first, and if going inside the house puts your life in jeopardy, don't do it.
2.     Filing an Insurance Claim for All the Damages
Filing an insurance claim is the first step in putting your life back together. Your insurance company will then assign you an insurance adjuster to inspect the damages to your house and determine how much the company needs to pay. However, if you have been a survivor of a major disaster, it will be in your best emotional and financial interests to engage a public claims adjuster.
Throughout the procedure, a public adjuster will be at your side. They will fight for a bigger settlement to ensure that you have enough money to restore the damage to your property. A public adjuster will handle all of the paperwork for you because surviving a natural catastrophe is hard enough already. You would not want to endure the whole process in such a psychological state. They'll handle the paperwork you'll need to provide, as well as keep you posted regarding the claim. The adjuster will also be responsible for negotiating on your behalf with the insurance agency. They will make certain that you do not make any errors that may result in your claim being denied. A public adjuster will, above all, provide you with qualified guidance. They can advise you on how to get your lives or business back on track after having assisted others who have been through similar tragedies.
3.     Seek Aid From the Government
FEMA, or the Federal Emergency Management Agency, will be on hand to help you get back on your feet. If you believe your house is unsafe to occupy, FEMA may be able to offer you temporary refuge. They may also assist with repairs and provide meals in the event of a disaster. If your area has been severely damaged, a FEMA official may visit to assess the situation. You can also call the local FEMA office.
The Final Call
Usually, communities rebuild after disasters strike. Many households in locations that have been affected by natural disasters multiple times have decided to stay. On the other hand, some towns are so damaged by a catastrophe that they never return or rebuild. We strongly advise you to evaluate all of these factors and make an informed decision. Your physical and financial security should always come first! And remember that 911 Restoration of Rockland is always here to get you a Fresh Start.