Commercial Sewage Backup: How Quick Thinking Can Save You & Employees?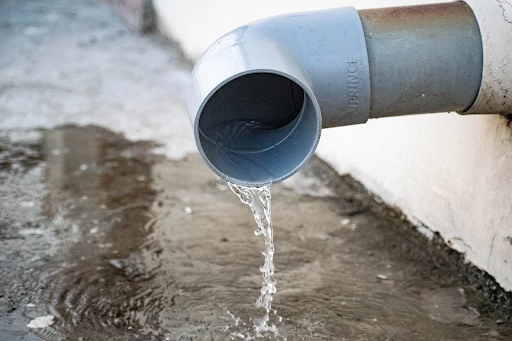 Commercial sewage backup can be trickier to tackle than residence-based overflows. They can be more extensive and often put you and your employees at risk. What begins as a minor flushing issue can cost you thousands of dollars in water damage restoration. These grievances are amplified because the overflowing wastewater can spread viruses, bacteria, and other contaminants.
You can mitigate property damage and associated health risks by taking immediate action. Hiring a professional restoration service in Rockland should be your top priority. That's because these clean-up jobs require specialized tools for complete sanitation and remediation. 
Read on to find out what businesses (like you) can do to keep everyone safe: 
Detection: How to Identify Commercial Sewage Backup?
You can reverse most sewage overflow issues without any casualties if you act quickly. It can only be done if you call professionals for help when the first signs of sewage backup emerge. That way, the water damage restoration specialists can take the necessary steps to unclog your sewage lines. Consequently, their efforts can prevent toxic waste from contaminating your plumbing system. 
Here are some red flags that require professional assistance: 
Office toilets don't flush (or overflow easily)

Bad sewage-like odors and smells emit from your drains and toilets 

Multiple blockages and clogs disrupt drainage 

Water collecting in the toilets drains or sinks bubbles 

Icky black water comes out of faucets in the office kitchen and toilets 

Cleanout pipe releases toxic black/brown sludge 
Without intervention, the problem can become a major health hazard due to the impurities and hazardous substances lingering inside the sewage water. 
What's More?
Alternatively, you can avoid a commercial sewage backup in your office building by scheduling regular sewage maintenance inspections. Yearly or bi-annual assessments can reduce blockages and stoppages in your plumbing system. In addition to this, you can install pop-up sewage release valves or pressure control valves to optimize flow. 
As a result, preventable plumbing issues will get addressed before they become hazardous. 
The Problem: What's the Importance of Professional Mitigation?
Sewage water can flood basements, bathrooms, and other areas of your office building. Excessive accumulation of wastewater can lead to massive property destruction. It can cause seepage, mold growth, and severe structural troubles that cause targeted areas to collapse due to deterioration. 
Besides paying a hefty price for water damage restoration, you might be dealing with underlying health problems. Common risks include contact with bacteria or viruses like typhoid, cholera, salmonella, and E.coli. 
When left undetected, the unhygienic condition can lead to employee absenteeism. You might notice this due to recurring health problems and physical symptoms. These include:
Watery eyes 

Runny nose and itchy throat 

Fever 

Difficulty in breathing (and asthma-related issues) 

Nausea 

Fatigue 

Stomach problems (like diarrhea) 
Despite being treatable, these health problems can contribute to chronic illnesses and affect mental health. Consequently, such situations jeopardize your workforce's health and productivity. They might even file a personal injury claim against your business if you don't do anything to remediate the sewage situation. 
Action Plan: How Can 911 Restoration of Rockland Help?
Our commercial restoration service in Rockland runs a 24-hour operation to provide emergency support to local businesses. We ensure that our IICRC-certified specialists reach your property within 45 minutes of the call.  They will conduct a thorough examination of the affected area and connected premises for effective remediation. 
After that, we share our findings to give you a detailed overview of the severity of the situation and our customized solutions for water damage restoration. Once you agree on the budget and remediation plan, we begin the sewage clean-up process.
It typically entails: 
Water removal with industry-grade dryers and dehumidifiers

Advanced sanitization to disinfect contaminated floors and furnishing 

Professional deodorization treatment to eliminate sewage smell 

Mold detection and removal to minimize risks of an infestation 
Besides this, we might strip off and reconstruct badly damaged parts of your office building. Areas requiring minor restoration are addressed accordingly. 
Can Your Insurer Cover the Restoration Cost?
Yes, they can. You can review your insurance policy to see whether or not commercial sewage backups meet the terms and conditions. 
We are equally supportive of assisting businesses that plan on filing insurance claims. You can ask our specialists for assistance through cost estimates, before and after photographs, and other information you can share with your insurer. 
If your carrier agrees to pay the restoration fee, we can send the invoice directly to ensure everything goes without a hitch. Having licensed practitioners by your side can maximize your chances of receiving reimbursement. 
The Bottom Line 
In the end, small commercial sewage backups can turn into something dangerous in a matter of days. Hiring credible restoration services in Rockland (like ours) can prevent your office from turning into a breeding ground for bacteria, viruses, and mold. Not only does our trained team have years of expertise in the area, but we're also equipped with the latest technology. These factors ensure that your building and employees receive maximum protection against unsanitary conditions.  
911 Restoration of Rockland continues to show support by going beyond water damage restoration strategies. We take care of consequential problems like mold removal, sanitization, deodorization, etc.  
As a result, you can resume your business operations without any difficulty. 
Call (845) 210-5671 or schedule a free inspection online for immediate assistance.