Multiple Snowstorms Cause Road Closures And Power Outages In Rockland
Rockland was hit by two massive storms within a period of a few weeks that caused enough damage for The National Guard to come in and assist the community.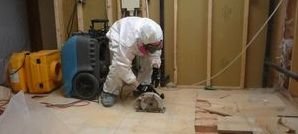 The intense nor'easter came through Rockland with two feet of snow and knocked down trees and power lines. This left thousands of residents without power, not to mention water and wind damage.
The National Guard got to work removing the downed trees and debris that was blocking roughly 70 roads. There were also around 10 closed streets that were clogging up traffic in the area.
All of the fallen trees made snow removal extremely difficult, as well as causing problems when it came to restoring power to the area. The county is doing all they can to restore power to the 19,000 customers left without electricity.
The community is doing all they can to clear the roads of the trees and wires to make it safe for community members to be on the roads again. Home and business owners are expected to be without power for quite some time, which is why it is so important to know how to safely live without electricity for this time. Call us at 845-210-5671 and allow us to provide you a free visual inspection.
Multiple Snowstorms May Cause Even More Damage In Rockland
With all the uncertainty surrounding the power outages, it is important how to live safely without electricity, especially with another snowstorm predicted to hit Rockland within the next few days.
Officials are warning residents that this next storm could possibly cause more power outages due to the melting snow. It can create a bouncing effect on the tree branches and power lines, leading to more breaks.
The heavy, wet snow created by the most recent storm caused this round of blackouts, opposed to high winds that caused the power outages during the storm the occurred a few days prior.
This next storm will most likely bring both wet snow and powerful winds, something that home and business owners need to be prepared for. These harsh elements create a hostile outdoor environment, which is why it is so important to remain indoors during the snowstorm as much as possible, even with the loss of power.
If you haven't done so already, you should prep you and your family for what life may be like without electricity for the next few days. so contact us today at 845-210-5671
Understanding How To Be Prepared For Extended Power Outages
The community center has made charging stations available for everyone who needs to charge their cell phones, laptops, tablets and other electronic devices. The Central Nyack, Pascack, and Street community centers are open until 10 pm and the Congers Community center will remain open all through the night.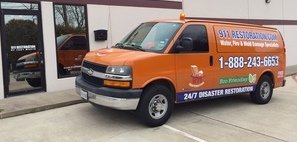 If you haven't done so already, you are going to want to purchase one flashlight per person for your household. Make sure to buy extra batteries. Keep all of the flashlights and batteries in the same place so everyone knows where they are located.
It is also wise to purchase a battery operated radio. This is helpful with keeping in touch with the outside world and staying up to date on the status of the storm and updates regarding the power outage and road closures.
Once you are safely back in your home safely, you should try to remain there until the storm has sufficiently passed. If you have any questions regarding snowstorm damage you can call the staff at at 845-210-5671, 911 Restoration Rockland.