How a Leaky Roof Can Lead to Water Damage & Mold?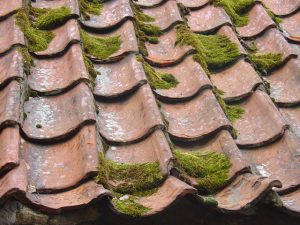 Drip, drip, drip.
The sound of a leaky roof can mark the arrival of water damage and mold if you're not careful. We strongly advise you to inspect your roof and attic in the aftermath of a storm or any other unfavorable environmental condition.
This article sheds light on leaky roofs, how they contribute to property damage, and how a local home restoration company can help.
Here's what you should know:
The Premises: Why Does Your Roof Leak?
Roof damage occurs during high winds, thunderstorms, hailstorms, heavy snowfall, and when ice dams form during the winter season. Your roof might form cracks and holes due to incorrectly installed shingles or low-quality roofing materials. Alternatively, a leaky roof can be seen as a sign of wear and tear when you live in an old house.
Here's a closer look at the common causes of a leaky roof:
Missing shingles
Broken or cracked shingles
Clogged gutters
Ill-fitted roofing materials
Damaged skylights
Unsealed roof planes
Weather-damaged roofs and poorly constructed roofs give rainwater space to drip down and enter your home. Stagnant water then seeps into walls and floorboards, causing a great deal of water damage. You should look for signs of water damage and mold to develop an immediate recovery plan.
10 Signs of a Leaky Roof and Water Damage
To identify potential problems as soon as they appear and prevent greater troubles, you need to know what to look for when inspecting your property for damage.
Small leaks might go unnoticed, but you will recognize critical signs of deterioration and property damage. Look for these red flags when you inspect your property after heavy rainfall, snow, or other reasons for roof damage.
They are as follows:
Wet spots and dampness
The plaster can crack and start to bubble
Drywalls might crumble
Peeling paint and discoloration
Damaged ceilings and buckled walls can easily collapse
A spongy and weakened frames
Roof repairs
Flooded attic
Stuffiness and a musty smell
Poor indoor air quality
Remember that structural damage becomes unpreventable when a leaky roof goes undetected. Consequently, it can lead to black mold and rot. Hence, it's best to call in a home restoration expert for water damage to mitigate potential risks.
The Correlation between Leaky Roofs & Mold
Roof leaks can often lead to mold growth within a few days of water damage. It tends to occur in targeted sites where moisture levels are high due to the standing water. The damp and dark areas inside vents, ceilings, and walls become the ideal breeding grounds for mole colonies.
It can take as little as forty-eight hours for mold spores to germinate and spread in the affected area.
Two types of mold growth develop in the aftermath:
Limited Growth
Attics with good ventilation and functional HVAC systems manage to reduce condensation caused by a roof leak. Due to this, moisture buildup gets significantly more manageable. It only develops near the roof leak. The remaining attic and surrounding rooms remain unaffected by mold growth.
As a result, you will only have to deal with a small patch of mold instead of a major infestation. Not only will this be easier to clear but it causes less damage. In turn, there's a higher chance of complete mold remediation in these situations.
Widespread Mold Infestation
Systematic mold growth can occur after severe water damage and moisture buildup. It grows at an alarming rate, covering the entire attic area. It can even spread to other rooms in your house when the spores enter the HVAC system. Mold remediation becomes challenging in these cases as your living spaces gradually become inhabitable.
No matter the situation, you can't afford any delays as mold infestation can pose a severe health risk for your family. Its presence can contribute to allergies, trigger respiratory issues (i.e. wheezing, cough, and sneezing), and other health issues.
Hence, it becomes necessary for you to seek assistance from a professional home restoration company.
Final Words
In the end, you can avoid significant water damage and mold growth by getting your roof repaired as soon as possible. If the problem persists, it'll be practical to call in a licensed home restoration company (like ours).
Our trained experts deal with water damage restoration and mold remediation in record time. We are equally efficient in reconstructing homes after natural disasters and fire damage.
We Work 24/7 to Restore Homes in Your Neighborhood
You can count on 911 Restoration of Rockland to help you during roof leak emergencies. We can tackle everything from small leaks, discolored walls to major water damage and mold growth.
After initial inspection, extraction, and removal, we can sanitize your homes. This can help clear out lingering traces of mold spores and eliminate musty smells. The final phase results in a complete restoration to bring your home to its premium condition.
Need help? Call (845) 210-5671 to contact 911 Restoration of Rockland for leak roof and associated water damage, mold, etc.